Weekly SEO Tips & Strategies
---
Ask an SEO is your chance to get insight on SEO best practices, latest trends, and strategies from professionals who are managing marketing and SEO campaigns for businesses and organizations nationwide.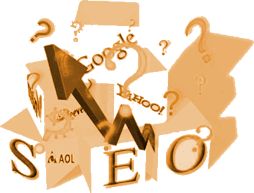 Each week, our account managers will provide SEO tips to webmasters who have submitted questions about web optimization strategies via the form below. We will select one question per week and answer it via our SEO blog. And it's all for free!
You do not have be a Webhead Interactive client, nor do you even need a website; we want to provide valuable information to everyone, regardless of whether you are a seasoned SEO veteran or are just starting out.
Please note that while we will carefully consider all submitted questions, use your discretion when submitting questions that are excessively vague and broad; questions of the type "tell me how to optimize my website" will not receive a response. Don't be afraid to get specific.
Start by submitting a question using the form below!
Recent Blog Posts
5 Reasons Your Business Should Be On Pinterest
With the ever-increasing popularity of Pinterest, it is wise to start an account for your business if you haven't already. As with all social media outlets, just creating an account simply isn't enough—you need to be engaging and consistently sharing images and articles that are relevant to your consumers. Here are five reasons why you […]
Read More